Empowerment Church's
Fifth Pastoral & Church Anniversary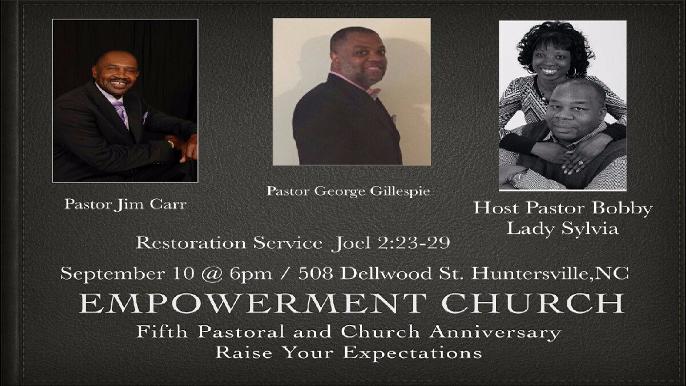 MCO's Fifth Year Anniversary!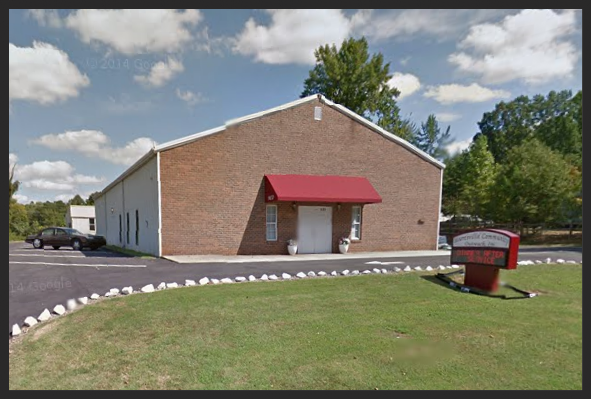 November is Mooresville Community Outreach Church's fifth year anniversary month! We will be celebration each Sunday in November with a special service. We ask you to come and show your support. It will be a time of ministry and fellowship for everyone.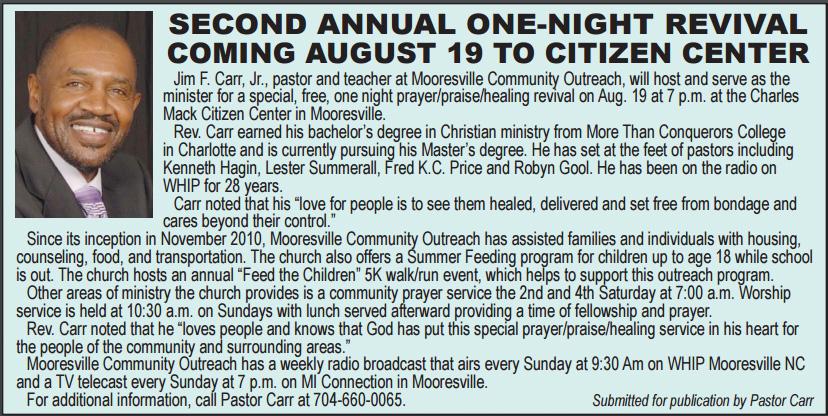 Faith and Healing Service
Friday March 18, 2016
Tommy Cuthbertson "THE BUILDING"
Hebrews 11:1,6 - Mark 9:23 - Isaiah 53:1,4-5 - Luke 5:17 - 2 Chronicles 7:14
Hosted by Pastor Jim Carr of
Mooresville Community Outreach
140 Abington Lane
Cleveland, NC 27013
7:00 PM
Doors Open at 6:30PM
Admission is FREE
Come
EXPECTING
SUPERNATURAL Miracles, Healings and Deliverance
Email Us At: mooresvillecommunityoutreach@gmail.com
The month of November is MCO Anniversary. Each Sunday we will be celebrating what God has done,
is doing, and what He will do. Come Join us or visit to show your appreciation.. We will be ministering
on Faith, How to receive Healing, Deliverance, Worship, how to receive the Power of God in your Life,
and however the Lord leads. All are welcome. Pastor Carr love to see your face in the place...
Service time is 10:30 AM. For more information call 704 660 0065 or 704 663 3168...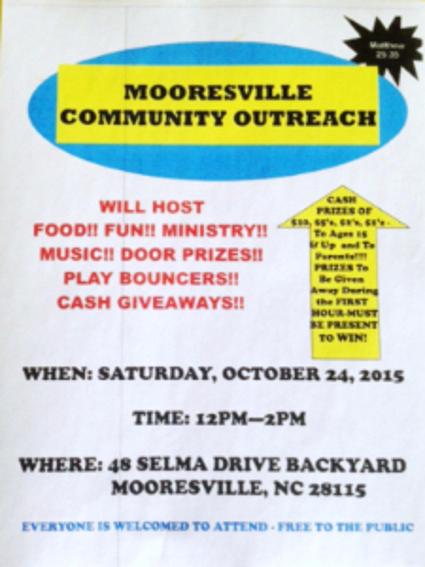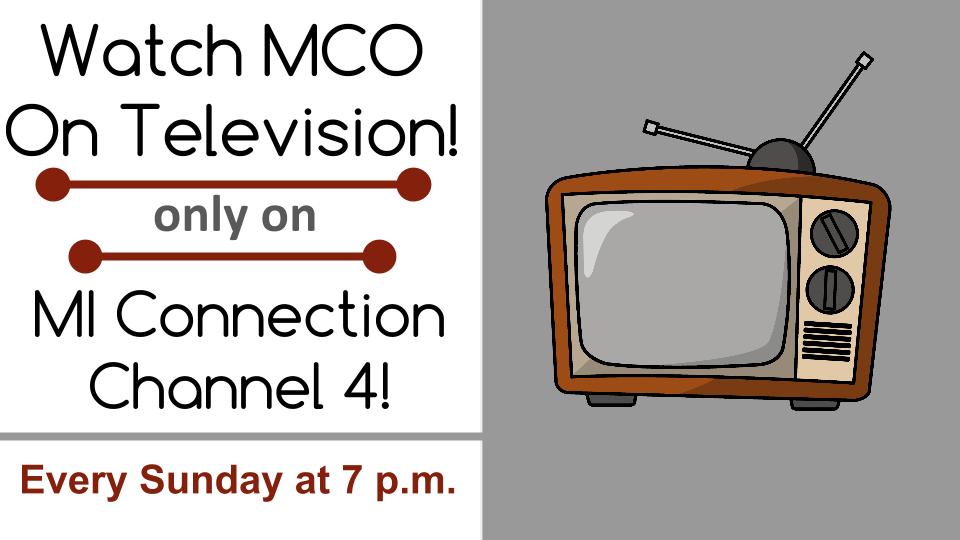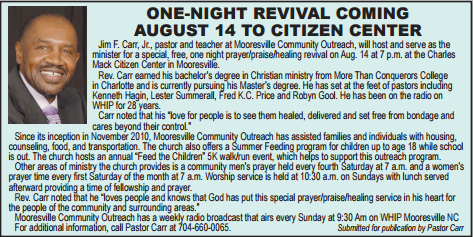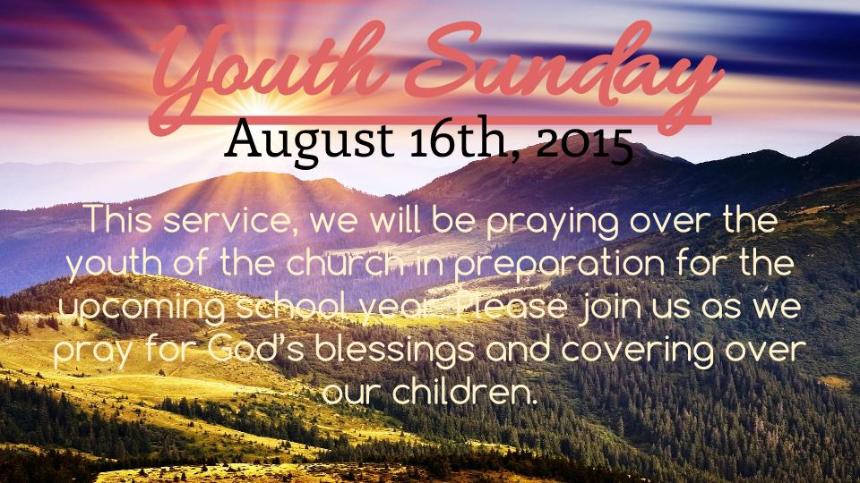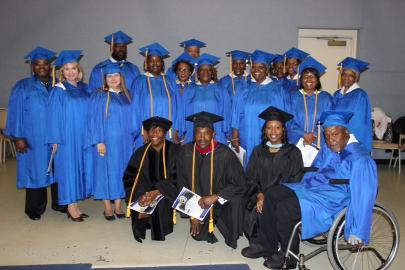 More Than Conquerors College Graduates
Pastor Carr Bachelor Degree
Sarah Carr Doctorate
Clarissa Carr Teacher